Work from home jobs especially for moms are becoming the norm in today's society. Not only because of social isolation which is now affecting us during our current pandemic status. But also because it gives us a sense of freedom and creativity as we navigate our individual lives.
I personally love working from home and I'm not sure who wouldn't. Unless, of course, working outside of the home in your current career is bringing you so much joy,  more power to you.
But as an introvert this work from home life is definitely for me.
This post has affiliate links that will generate a SMALL commission for us if you were to purchase something through them. Please see our disclosure.
Over the past few years I have tested out a few work-from-home gigs and now that I'm a mother I'm beginning to establish myself as a content creator here in the blogging community.
I've compiled a list of 10 work from home jobs that  anyone can do with a little dedication and a lot of passion. I tried (and made money with)  that I'm going to list and actually have built 7 streams of income strictly with my work from home jobs.
And with the current times of a global pandemic I think  more than ever that it's time for me to share my experience with you so stay tuned for 10 work from home jobs you can do with a full-time job.
Work From Home Jobs
YouTuber
First up is YouTube! You can definitely build a profitable business on YouTube from home while working a full-time job. As with any of the jobs I'm listing, it will require some consistency as well as knowing who you want to serve.
You can start a YouTube channel today with just your Gmail account and be well on your way to making an income. I started my YouTube channel in July 2017 and was able to start monetizing a year later.
Blogger
Blogging for income is definitely not new but  it has become more popular as social media becomes more prevalent. Sometimes we don't even know we're on a blog when we're searching for different recipes or for new mom tips.  
You're currently on my blog and I am a blogger who makes an income from writing about topics I'm passionate about. 
Start your blog today for under $5 with Bluehost. I used Bluehost to build my first website and it is very user friendly!
Online Tutor
Become an online tutor! This is a definitely an amazing opportunity to take advantage of during this time (pandemic) where many schools have gone virtual. You can also teach english online to other countries with VIPkid (bachelor's degree required).
Rate + Pay: average of $22/hour
Become a Health Coach
I'm a part-time health coach through Team Beachbody and it's truly been a blessing both physically (I lost 30 lbs postpartum and gained abs… ABS y'all!) and financially. Last year, I brought in over $2,000 in extra income (working less than 5 hours a week). I know some coaches who bring in $2,000 a week!
Sign up here to become a part of our coaching team.
Affiliate Marketer
Affiliate marketing is the easy way to make income if done right. Do you often get asked "Hey I like your so and so, where'd you get it from?" Then you can probably become an affiliate marketer!
Affiliate marketers refer customers/clients/friends to certain companies and receive a percentage of the purchase if a customer buys from the company. Here are some affiliate companies I use:
Amazon
Shareasale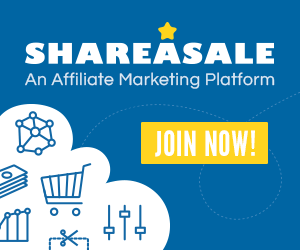 Amazon Seller
Becoming an Amazon seller is different from Amazon Affiliates. You can sign up to become an Amazon seller through Amazon FBA (fullfilment by Amazon). I've used Amazon FBA before and it was a fairly easy process. I used it to sell items around my house I was no longer using and made a few hundred dollars. 
You can make it a business by reselling popular items, books, etc through Amazon FBA. There are many YouTube video tutorials on how to get started with this.

Etsy Shop Owner
Are you artsy or crafty? You could probably create a business on Etsy then! Selling on Etsy is actually pretty cheap too (like cents per listing). 
Online Course Creator
Here's another online business that I've personally created for myself. Online course creation is both fun and easy to do! If you have a passion for something (ANYTHING)and would love to teach it to other people than course creation might be right for you!
You can create your own course through companies like Teachable or Thinkific.
Sell Ebooks
Similar to Ecourses, Ebooks are a great way to create income for yourself. Again, find your passion, write out content and create an ebook! Sell on your blog or even on Amazon.
Take Surveys
If you're constantly on your phone, why not take a couple of surveys while you're at it. I like to take surveys for income while watching TV or netflixing and chilling with my hubby. It's actually a pretty easy way to bring in a bit of income. I personally use Swagbucks and they pay through Paypal or gift cards. (I just cashed out for a Target gift card, Yaasss Tarjay here I come)
For my fellow nurses:
Nurse Reviewer
I currently work full-time at home as a Nurse Reviewer for a health insurance company. As an LPN ($18-22/hr) I actually started at an RN rate ($25-30/hr). I review hospital clinical and assist in discharge planning for acute care hospitals and post acute facilities. Some health insurance companies that often have remote nursing jobs include Blue Cross Blue Shield, Wellcare, and Aetna.
I hope this post helps you make a decision on if working from home could be possible for you! It has definitely been a blessing for my family and continues to bless us during a time where online businesses are thriving!

Comment below which of the above you're going to try. I pray you have success!